Download your free Renesas RL78/G1F white paper and demo guide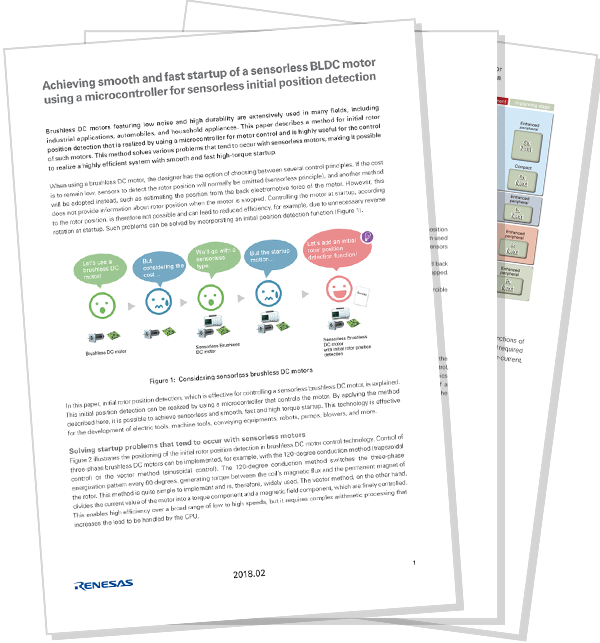 Brushless DC motors featuring low noise and high durability are used in many fields, including industrial applications, automotive, and household appliances. There are however challenges that can occur with sensorless motors, impacting the development of efficient systems with smooth, fast and high-torque startup.

RL78/G1F is designed to address these challenges by providing sensorless initial position direction. To learn more, download our free guides below:

'Achieving smooth and fast startup of a sensorless BLDC motor using a microcontroller for sensorless initial position detection'

This white paper looks at some of the problems that can be encountered with sensorless motors, and describes how a microcontroller such as the RL78/G1F integrates all functions required for sensorless motor control.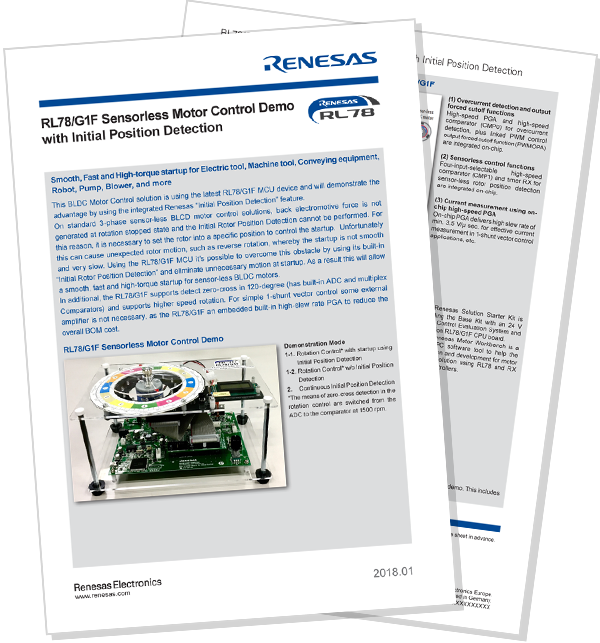 'RL78/G1F Sensorless Motor Control Demo with Initial Position Detection'

This demo document provides a short guide to the MCU in action, addressing the problems described in the white paper.


Fill in the Form below to download your documents